Stainless Steel Blood Lancet
Brief Introduction:
Material: Stainless steel

Size: 21-30G

Sterilized by gamma irradiation
E-mail:
Product Introduction
Stainless Steel Blood Lancet
Product special quality
1. Advanced needle abrading technology to ensure the needle top sharp enough to reduce the pain.
2. Fully automatic purifying injection moulding machine, which guarantees the product stability and cost.
3. Medicine purification workshop of class 100, 000 keeps the product clean and sanitary and keeps users healthy.
4. Radiation sterilization of 25KGY guarantees the safety of the product


Using instructions:
1. Choosing blood lancet of proper specification according to the customers' requirements.
2. Open the package and check if the needle is loose or not and if the needle cap is off or damaged.
3. Taking down the needle cap before using.
4. Put the used blood lancet into waste bin.


Note:
1. After sterilization, pls using the product before expiry date. If the protection cap is loose or damaged, pls do not use.
2. It is one-off product. Do not use for a second time.
3. For your health, do not use the same blood lancet with some other person.
4. Do not leave the needle in the lancing device
5. Keep the product out of the high temperature and sunshine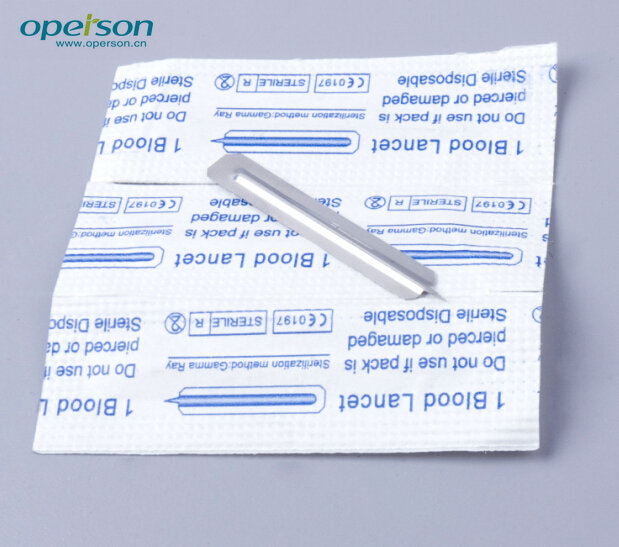 Immediately Consult