Blades
Specifications:
Material: Carbon steel or stainless steel
Certificate: CE, ISO
Size: 10-36#
Features:
1. Various specifications: Our products will satisfy various demands the operational needs of the various parts of the body in the surgical practice.

2. The high sharpness
3. A panorama of ancillary equipments: We can provide all specifications of the blades in carbon steel or stainless steel.
4. High productivity
5. High quality: Sterilized by gamma ray.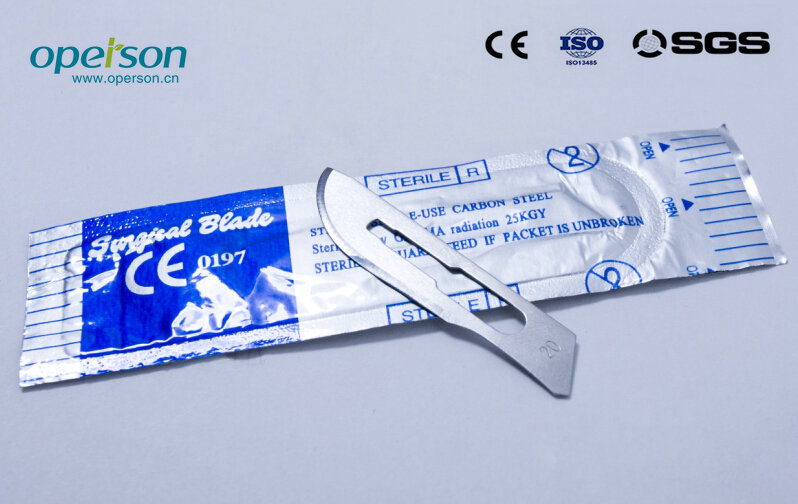 Scalpel
Specifications:
Blade Material: Carbon steel or stainless steel
Handle Material: Plastic /steel
Certificate: CE, ISO
Size: 10-36#
Fuction and features:
1. Materials: Stainless steel blade with plastic/steel handle(carbon steel blade with plastic handle)

2. Be used for cutting soft tissues in the basic surgical surgery.
3. Single use.
4. Fine sharp edge